Air Conditioning Services in Washington, DC & Maryland
Providing AC Installation & AC Repair Throughout Montgomery County & the Surrounding Areas
As a homeowner, you know how warm the summers can get in the Maryland, Virginia, and Washington, DC area. That's why your air conditioner is one of the most important components in your home during those long, hot days! When you need cooling solutions, you want to be able to call a company you can trust, and there's only one name to know: James A. Wheat & Sons.
We take pride in being your one stop shop for all things cooling. We provide complete AC services, including:
Since 1978, your friends and neighbors in Montgomery County, MD and northwest Washington, DC have relied on us for all of their AC needs. Our team of licensed and trained professionals can help you with any problem, big or small, to ensure you're cool and comfortable all summer long.
To schedule air conditioning services in Washington, DC or Maryland, contact us at 240-399-5051 today.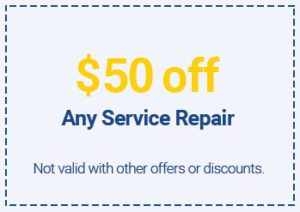 Click here for more money-saving HVAC coupons
Our Air Conditioning Services
Our plumbing, heating, and air conditioning company has been serving the people of Montgomery County, MD, and northwest DC for nearly four decades, and in that time, we've seen and done it all when it comes to your HVAC system. We provide complete air conditioning services, including:
Air Conditioner Installation
Is your air conditioner unable to keep you cool when the temperatures start to rise? Are you currently using window units that just aren't getting the job done? It may be time for a new air conditioning installation! A new central air conditioner can greatly improve your home's energy efficiency and comfort, and the experts at James A. Wheat & Sons can perform your air conditioning installation efficiently and expertly.
Air Conditioner Replacement
Has your aging air conditioner been costing you more and more every summer—not only in energy bills but repair costs, too? If you're experiencing inefficient cooling, higher energy bills, and poor performance from your AC, it's time to call the HVAC experts at James A. Wheat & Sons.
The current minimum SEER for air conditioners manufactured today is 14, and systems manufactured just 10 years ago could be as little as half that! Upgrading your home's air conditioner can greatly improve your home's overall comfort and efficiency.
Air Conditioner Repair
The last thing any homeowner wants to deal with is an AC that is acting up on a hot summer day—it's even worse if your air conditioner isn't working at all! Thankfully, you have the AC experts at James A. Wheat & Sons. Our technicians can come out to your home and diagnose the issue you're having, and usually, they can fix it right then so you can go back to enjoying a cool, comfortable home as soon as possible.
Air Conditioner Maintenance
The best way to ensure your AC is going to continue working effectively—and efficiently—all summer long is by having air conditioning maintenance performed at the start of the cooling season. Your inspection shouldn't take very long, but it can have significant long-term effects on your equipment. At James A. Wheat & Sons, we're the AC experts, and we can help you improve the performance of your system and keep your home cool and comfortable season after season.
Having annual air conditioning maintenance performed for your system has a number of advantages, including the following:
Better energy efficiency – Having routine air conditioner maintenance performed on your system will improve its energy efficiency, which leads to many of the other benefits on this list!
Money in your pocket – When your AC is operating in peak condition, it doesn't have to work nearly as hard to do its job—that can mean lower bills for you. And don't forget—when you have regular maintenance, you'll experience fewer break downs, and that means less money spent on repairs!
Improved system performance – During your regular air conditioning maintenance and inspection, our technician will make sure your system is operating properly, change the air filters, and more. That means cooling your home just became that much easier for your AC.
Fewer inconvenient breakdowns – Annual air conditioning maintenance gives an HVAC technician the chance to check out your system and identify any minor issues or potential problems before they become major dilemmas.
Clean, healthy air – During your routine maintenance, the technician will change your air filter, which can improve the air quality in your home and make it a safer, healthier environment for you and your family.
Schedule Your AC Service in Washington, DC or Maryland Today
Don't sweat it this summer. Instead, make sure to get the best air conditioner services, whether you need air conditioner installation, maintenance, repairs, or something in between.
If you're ready to schedule cooling services in the Montgomery County, MD or northwest DC area, call the local experts at James A. Wheat & Sons. Our team is here for you, and we're just a phone call or click away!
Contact us online or by phone at 240-399-5051 to schedule your air conditioning service in Washington, DC or Maryland!
Frequently Asked Questions
Q: How long does an air conditioner last?
A: If you keep on top of regular maintenance and don't run your air conditioner into the ground by making it work too hard (keeping your temperatures too low, leaving the fan on ON instead of AUTO, etc.), you can expect to get a good 12–15 years out of it.
Q: Why is ice forming on my refrigerant coil?
A: There are a number of things that could cause your coil to ice up. Most commonly, it's because your filter is dirty. A dirty filter won't allow proper airflow through your home, and it won't let condensation that collects on the coil drain off. Since the coil is so cold, this condensation then freezes on the coil. If dirty filters aren't the problem, you may have the wrong level of refrigerant or a clog in your refrigerant line.
Q: Why is water dripping from my refrigerant coil?
A: If your refrigerant coil is dripping water, it means either the line is improperly charged with refrigerant or it's improperly insulated. Having the right amount of refrigerant in your coil is critical for maintaining the efficiency and health of your air conditioner. Worse, condensate that forms on your refrigerant coil will eventually freeze, leading to even bigger problems!
Q: Why does my air conditioner make so much noise when it starts up?
A: All air conditioners make noise when they first start – the oil needs to get through the system and the compressor needs a few seconds to get to the right pressure. These noises should only last for a few seconds – if they last any longer than that, you should call Wheat & Sons for an air conditioner inspection!
Q: How do I know when it's time to replace my AC?
A: Sometimes it's easy to make the case for air conditioner replacement, and sometimes it's not. If your air conditioner isn't in immediate danger of failure, there are a couple of things you should consider when thinking about air conditioner replacement:
Energy costs – depending on how efficient your old air conditioner was, a new system could save you significantly.
Return on investment – as with the above, a new air conditioner could pay for itself in a matter of a few short years.
Your current AC is too noisy – you can spring for AC repairs to fix the noise, or you can replace the AC to stop it completely.
Your AC breaks down at inconvenient times – if your air conditioner seems to break down every time you run it hard (such as when it's really hot out), this could be a sign that it's not cut out to work properly whenever you need it.