Testimonials
Customer Satisfaction can mean many things to different people. At James A. Wheat & Sons we attempt to provide plumbing, heating and air conditioning services beyond your expectations. We understand that customer satisfaction starts with your first phone call to the office and does not end when our mechanic leaves your home. We are not happy until you are happy. With our 100% satisfaction guarantee, we will ensure your air ducts, bathrooms, air conditioners and heaters are the way you want them to be – in perfect condition.
Our office staff is continually striving to answer your phone calls with less hold time and provide ease of scheduling. We understand that customer satisfaction in today's world means providing HVAC services that don't have you waiting at home all day.
Our mechanics understand that you want a clean, drug free, well trained, certified mechanic that listens to your concerns and needs. Address them with options and our contractors can professionally perform those tasks for a fair price with warranties.
Our company understands that our job has not ended just because we have left your home. We performed a plumbing, heating or air conditioning service and we stand behind that service. We are not above mistakes. At James A. Wheat & Sons we stand behind our work and will make every situation right. If we make a mistake, we will address it. At James A. Wheat & Sons, our name is our reputation. Should you ever have a concern, complaint or compliment about any of our HVAC services, we want to know about it.
We have listed a few of our customer testimonials about work we did on their heating and cooling systems, air ducts, bathrooms and fireplaces. We are listed in many service provider ratings websites such as Angie's List. Please feel free to call for references. Your satisfaction is of the utmost importance!
Best Pick Reports 2015 Report Card
Our heating system wasn't working, but James A. Wheat & Sons made it work. They job was well done. They deserve an "A."

Best Pick Client

James A. Wheat & Sons worked on the gas furnace. They took a look at it just to make sure everything was working properly for the tenants who were living in the property. They were punctual, and everything was done to our satisfaction. It's a great company. I'd give them an "A."

Best Pick Client

They were very professional, and they seemed to have a really good knowledge of heating and air conditioning systems. They seemed to be very organized, too. I would recommend them. We chose them because they're a Carrier dealer. I would grade them as an "A."

Best Pick Client

They worked on my air conditioning, and they did well. The guy who gave me the estimate was on time. He was friendly, and he didn't try to oversell anything. The technicians who came to do the work were efficient. They treated it as a simple job, which it really should have been. Some of the other companies I spoke to oversold the job and made it complicated. I would recommend James A. Wheat & Sons, and I would give them an "A."

Best Pick Client

James A. Wheat & Sons answered all the questions we had, and they were very pleasant. They were on time and very clean, too. When they came in, they were very careful about not ruining anything in the house. I'd give them an "A."

Best Pick Client

James A. Wheat & Sons did what they advertised to do, and their price was fair. They were clean, and they did the work on time. They installed an eight-foot pump for us. I would recommend them. I would say they were an "A-."
Tom, our service tech, was incredibly helpful and pleasant. Not only did he fix our much-missed kitchen faucet, but he was also kind to the family, including the energetic family dogs who played at his feet. There's a reason we have a service contract with you!
Susan R.
I am thrilled to have found James A James A. Wheat & Sons! There is nothing better than a complete feeling of trust when I need someone's help and expertise.
Terri J.
Technician was prompt, polite, and obviously knew his business. He thoroughly checked our fireplace insert, and made a check for CO in the room. His work reassured us that the insert and its inlet-outlet system had not suffered earthquake damage. That's just what we needed to know.
David L.
Our technician, Tom, was outstanding. He was thorough, thoughtful, explained the work to be done, the cost, options, and seemed to take the minimum amount of time to complete the work. The technician's helper, who came along with Tom, was also a great asset. It was a wonderful experience for us. But, it always is when we call James A. Wheat & Sons. Thank you for providing us with such good service.
James G. R.
What Can We Do For You?
Contact Us Today!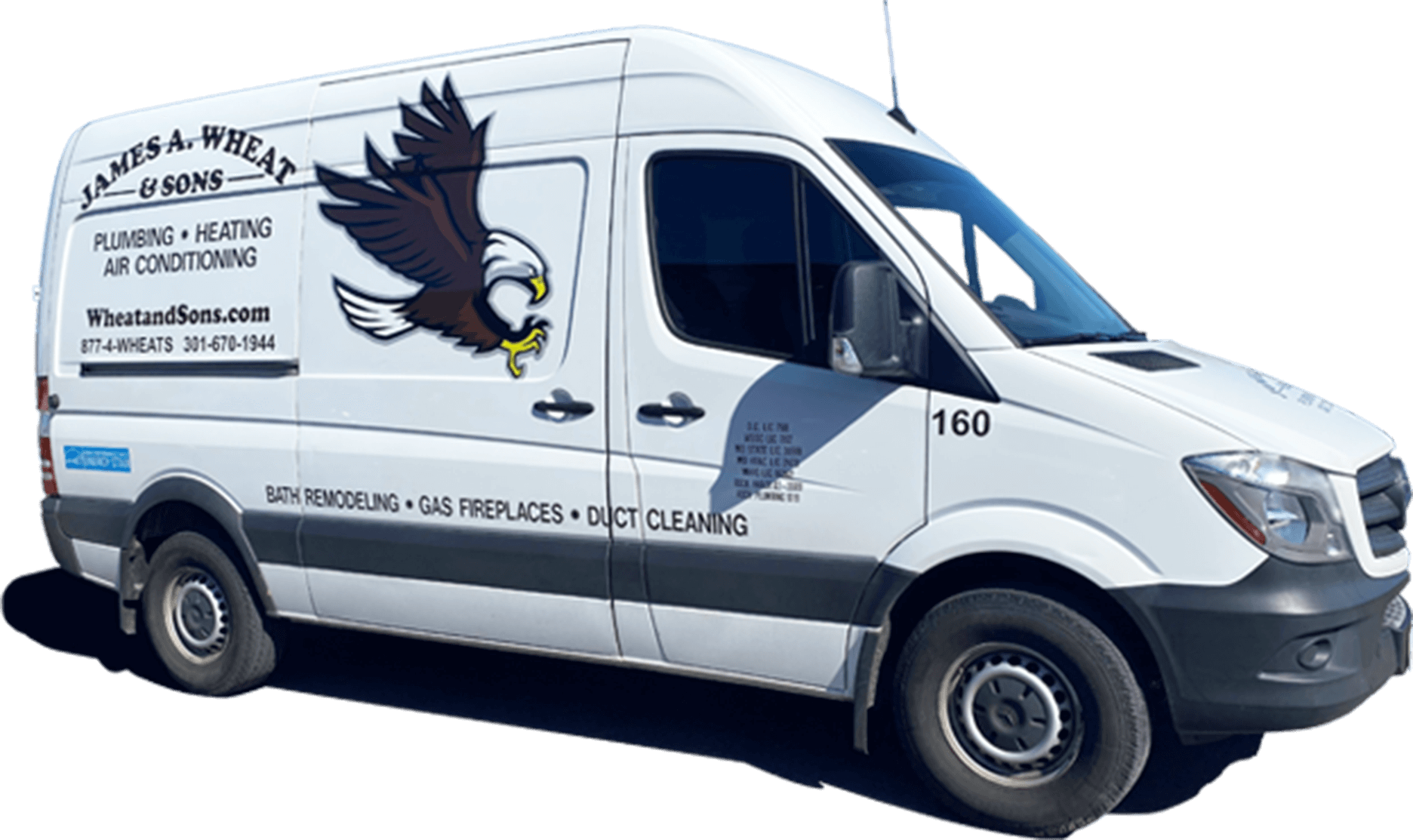 We Treat You Like Family
Let us ensure that you have the highest degree of home comfort and become part of the James A. Wheat & Sons family.
Same Day Service
Lifetime Warranties
Free Service Calls
Trained Technicians
Friends & Family Discounts
And Much More!
Learn More